This weekend I decided to get atleast a few of my new raised "No Dig" planters up and running. I decided to build 12 3' X 6' planters to put into my garden area. It's a shame to go up above my very amended and fertile garden soil but alas I am looking for a way to do less work with better results and possibly ease my problems with crabgrass (it loves fertile soil as well). I'm doing the "No Dig" garden as an experiment this year and will fill them with soil next year if it is not a success. I also was doing this as a more frugal way to fill the raised beds versus compost mix. Of course fuel prices have driven the price of alfalfa and straw up so much it is barely more frugal than just filling them with a good compost mix.
The garden area before any preparations:
Gathering the goods: 1 bale of alfalfa to 2 bales of bedding straw.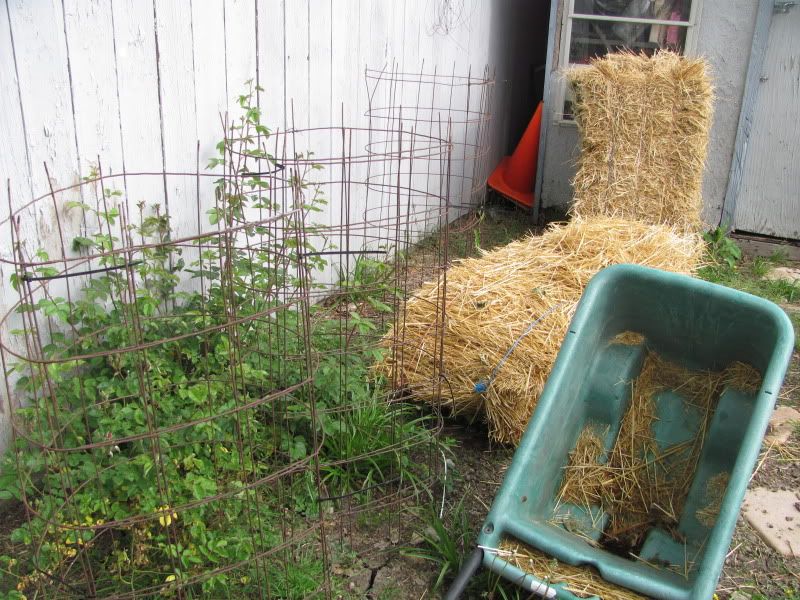 Blood Meal and Bone Meal: 3 pounds each for an 8 X 12 planter.
Assembling the boxes: Just a cheap ripoff of the Bird boxes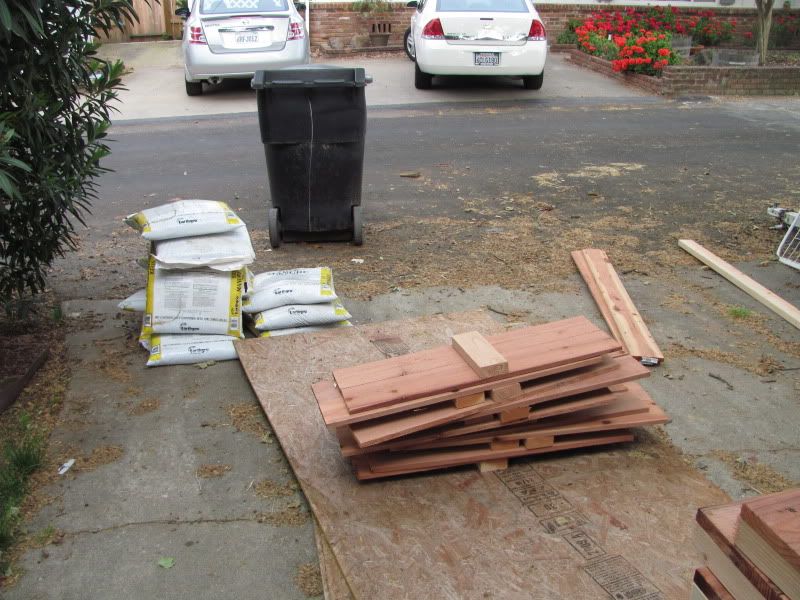 Prepping the ground with cardboard and newspaper layers to slow the emergence of crabgrass.
A dusting of Bloodmeal and Bonemeal applied to the paper to aid with it's breakdown into compost: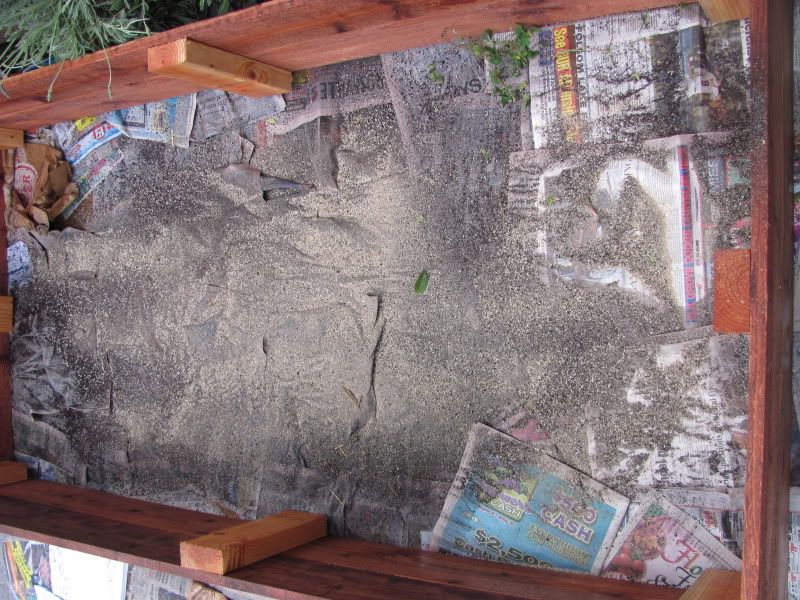 4" of alfalfa added with a dusting of bloodmeal and bonemeal added for decompostion: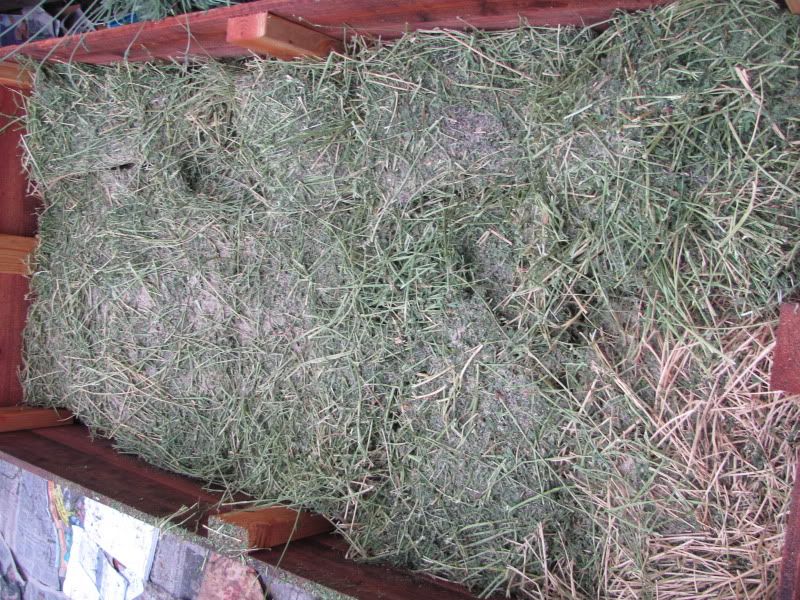 8" of straw added with a dusting of bonemeal and bloodmeal added for decompostion and fertilizer for plant roots:
I'll add this picture later as I forgot to take one.
4" of premium organic compost from Hasties:
I added steer manure to the planting holes and as a watered in dusting on top:
Squash beds:
Cucumber bed:
I plan on getting the rest of the planters built, filled and planted this next week. Adding mulch to the pathways will be accomplished as soon as I caan secure some chippings from a tree trimmer as 3-4 yards of bark are not in the budget. I'll post more pictures upon completion and provide updates during the growing year.