I finally got around to weeding the garden. I pulled weeds and put down some more alfalfa for mulch. I tried to use leaves after they were ran through the vacuum part of my given to me for free Poulan blower/vac. Unfortunately the vacuum part does not work as well as the blower and after 3 very frustrating bags of leave mulch I gave up on the idea. Gardening to me is a way to eat organic better tasting food and relieve stress. The vacuum experiment did not work into that plan. I also tied up my cauliflower as unbeknownst to me even the week fall sun will start discoloring the heads. Now back to the suprise. While weeding around the brocolli I pulled out the volunteer green bean plants I had allowed to grow. They were small but full of beans.
My first foray into a full time fall garden; potatoes, brocolli, cauliflower, kale, lettuce, radishes, carrots, and cabbage. I envisioned a super easy care garden with weeds hardly growing, hardly ever having to water, and very little maintenance. The less need to water has been true but the others not. Weeding involves getting muddy and they're growing just as fast as in summer. Way more work than I planned. To sooth my stressed over worked garden soul I made me a lunch of beans, brocolli, carrots, and a few new potatoes I dug. That being said I am hoping everything is ripe by Christmas so I can harvest everything except the garlic I just planted and the sugar snap peas. Then I'm laying down a bed of nonmulched leaves and letting the ground sleep for a couple of months.
Fresh from The Garden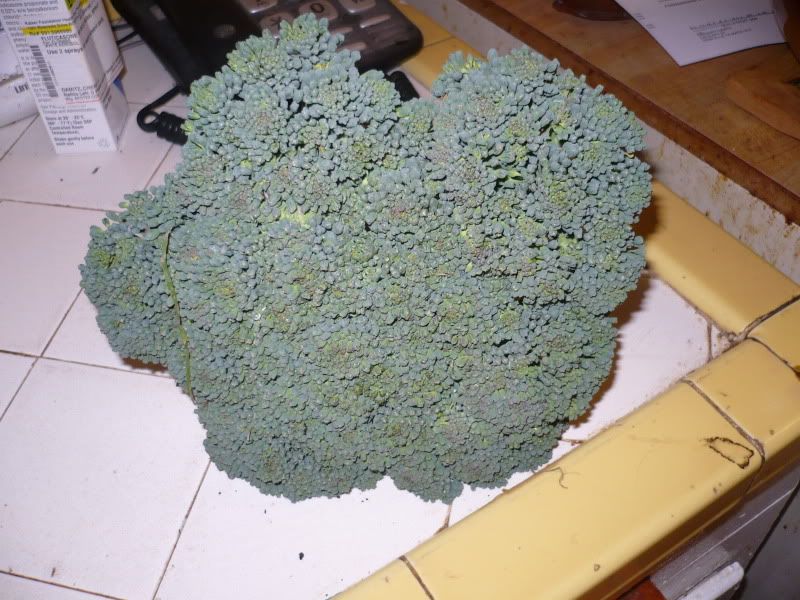 Ready to eat
The old man after 2 days of duck hunting last weekend.