Sunday, April 24, 2011
Where else can you get a huge basil plant for $2.99?????? Once the heirloom tomatoes get here I'll be set for Caprese salad all summer!!!
I think the herb bed soil is a little too fertile for this California Poppy
Posted by

Greg Damitz
at 5:23 PM
No comments:

Sunday, April 17, 2011
I spent today driving around picking up newspaper, blood meal, bone meal, alfalfa, and straw to assemble my "No Dig" project. I'll pick up a good compost, some steer manure and some 2X12s to box them in this next week. I'm hoping to get a couple of test boxes up and running by next week. I'll have to wait and see what this unsettled weather is going to do though. I still need to get my normal planters going also. Right now the main thing producing in the garden are the Everbearing strawberries.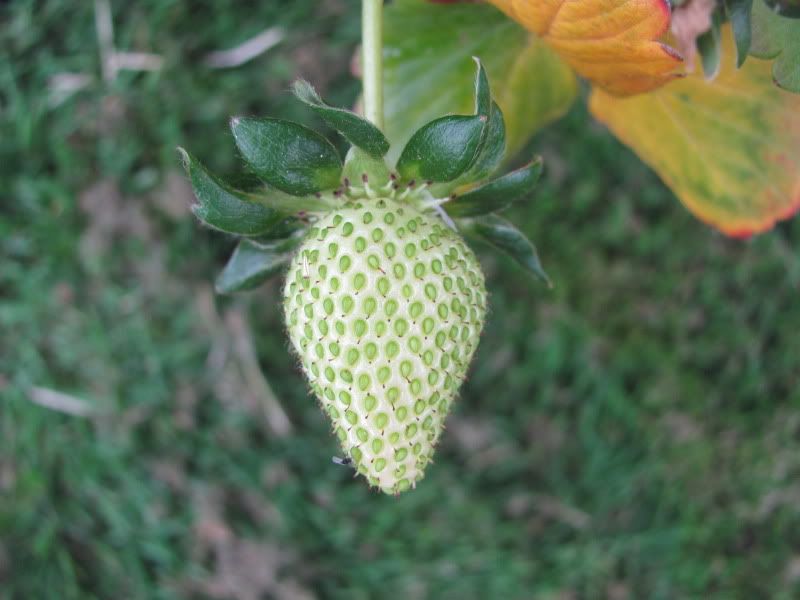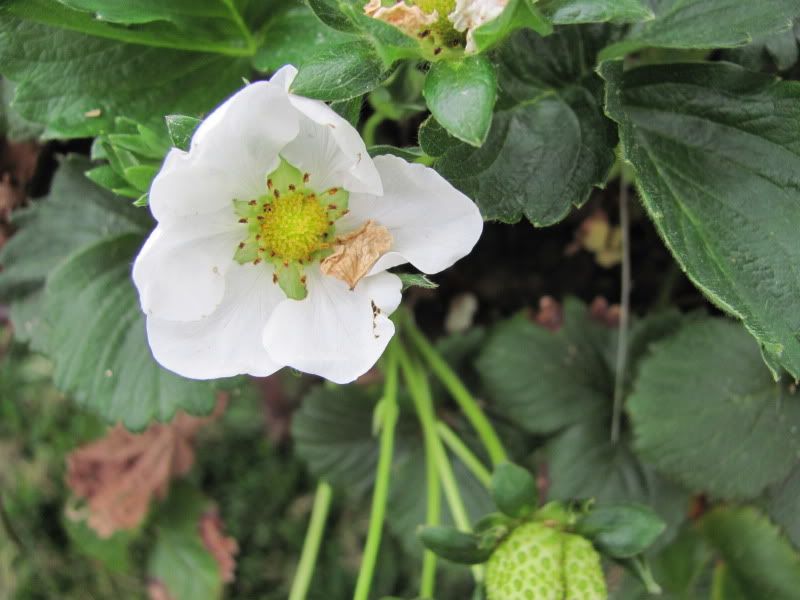 Posted by

Greg Damitz
at 9:12 PM
No comments: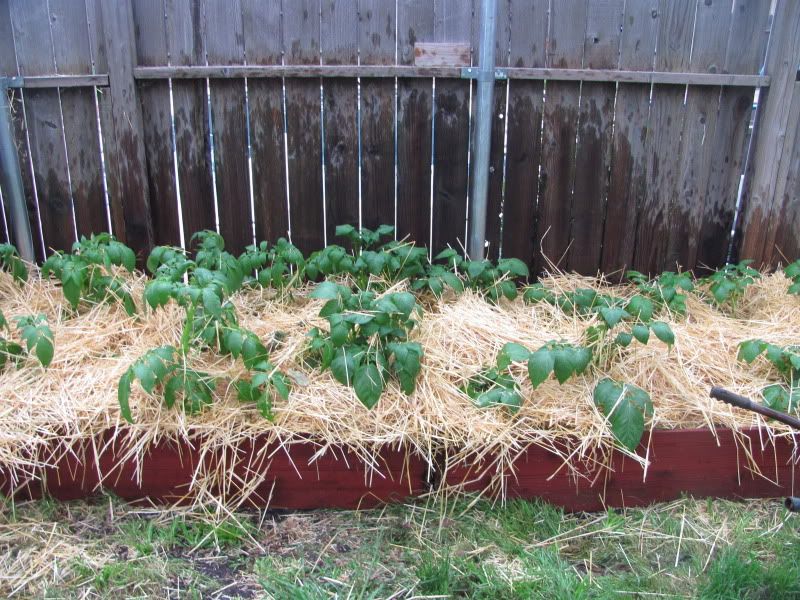 I am trying adding straw to the top of the soil around my potatoes to get them to produce more. I added 6" today and plan to add 6" more in a week or so. Hopefully it ends up producing more potatoes. I have tried the continuos burying method before and did not end up with any more potatoes than with a standard trench method.
Posted by

Greg Damitz
at 9:07 PM
1 comment:

Went to Annies Spring Party and came hoe $100 lighter but with some great plants for the hummingbirds and bees. I planted what I already had spots for and repotted the others from their 4" pots into one gallon pots. I also learned an invaluable lesson....the plants are not 25% off like in the fall.
The repotted plants waiting on me to decide exactly where to put them.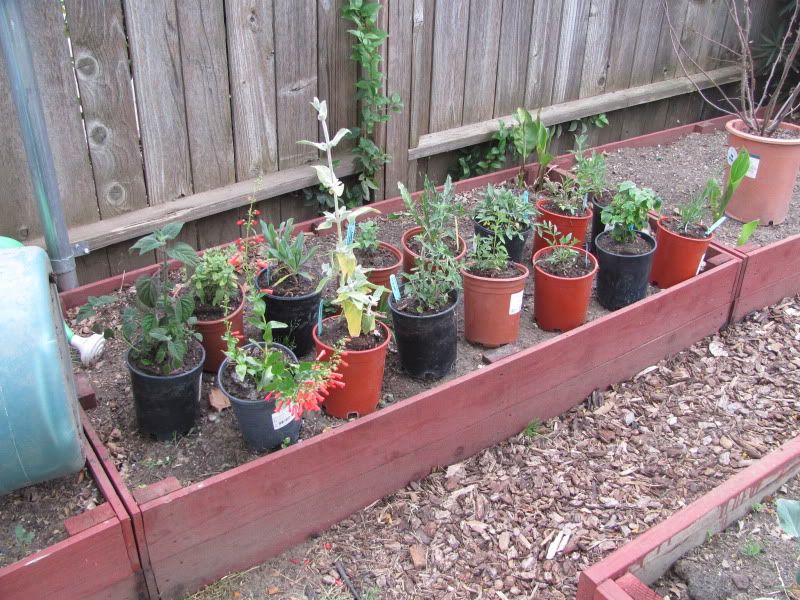 Posted by

Greg Damitz
at 9:02 PM
No comments:

Went up turkey hunting and ended up taking pictures of wildflowers instead.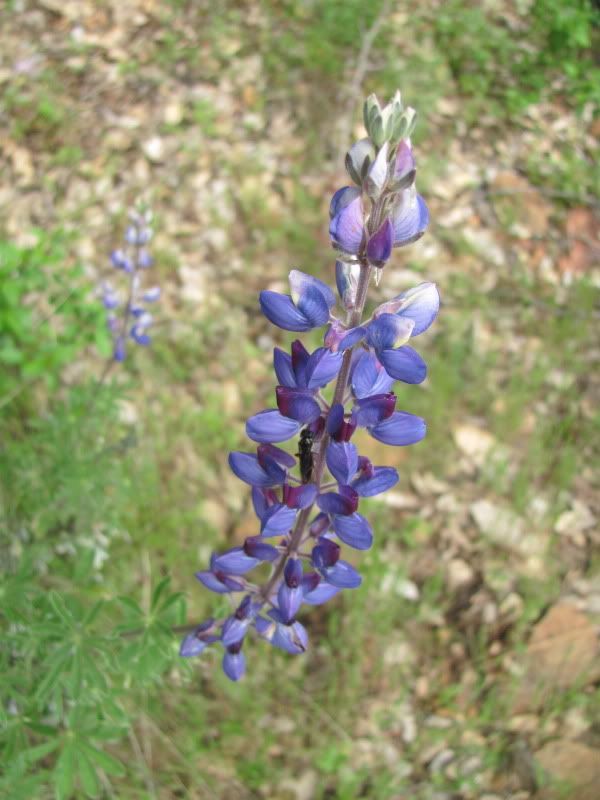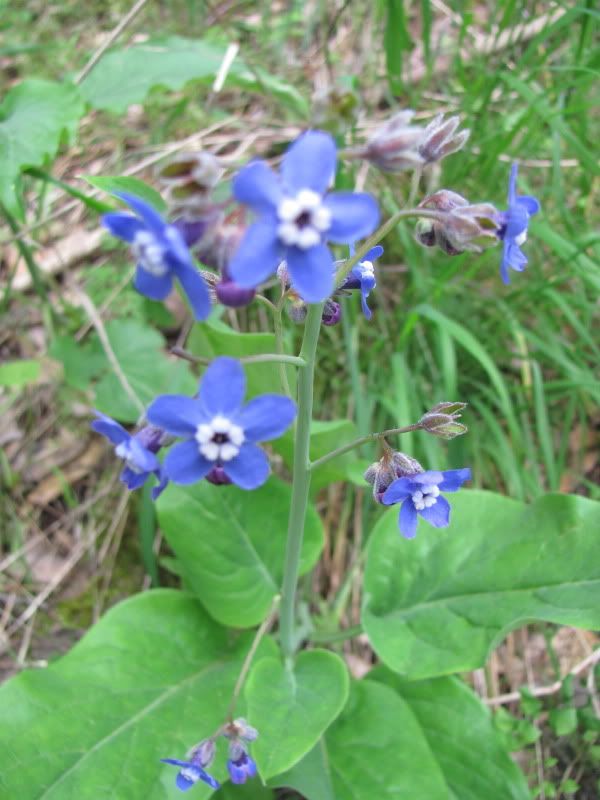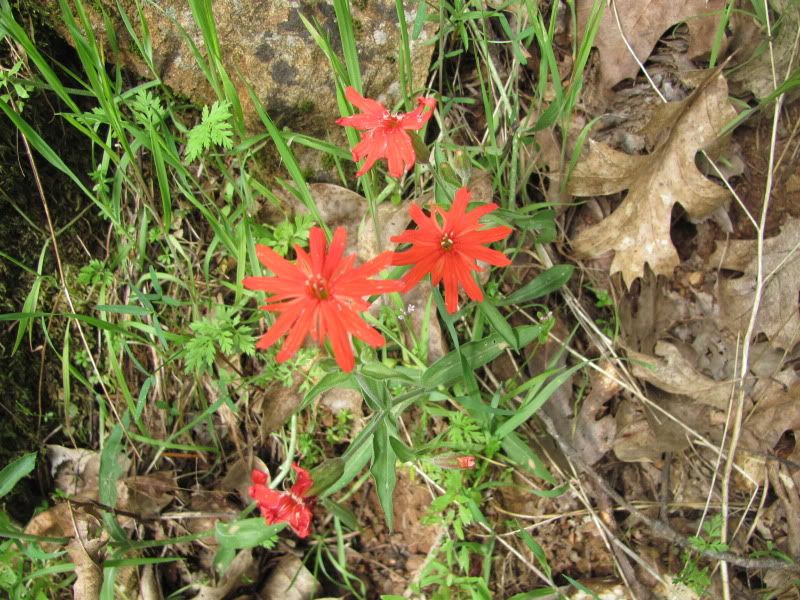 Poison Oak
Opening to Bumblebee Nest
Posted by

Greg Damitz
at 8:55 PM
No comments: