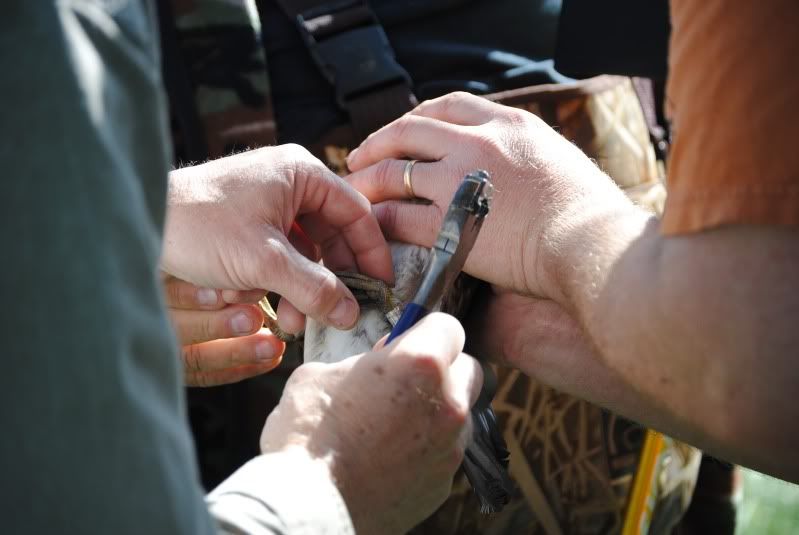 Today I had some friends from the duck hunting world and California Waterfowl Association come do some banding of hens that use the nesting boxes on the project I maintain. We met at my house at 9:30 and headed out. After checking a few boxes that did not show any activity we hit pay dirt. The first lady of the day.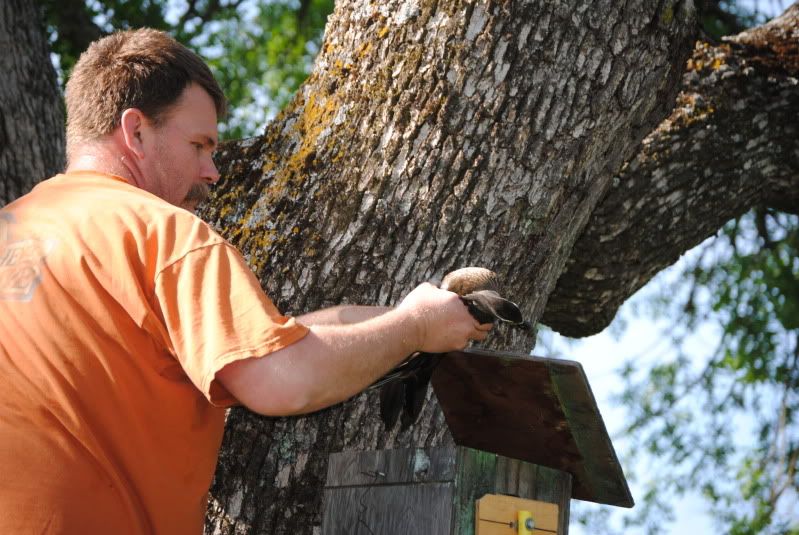 We gave her a little bling on her leg and continued.
The Region 5 manager was on hand to observe my project as well as do some community outreach with the individuals who had questions while walking by.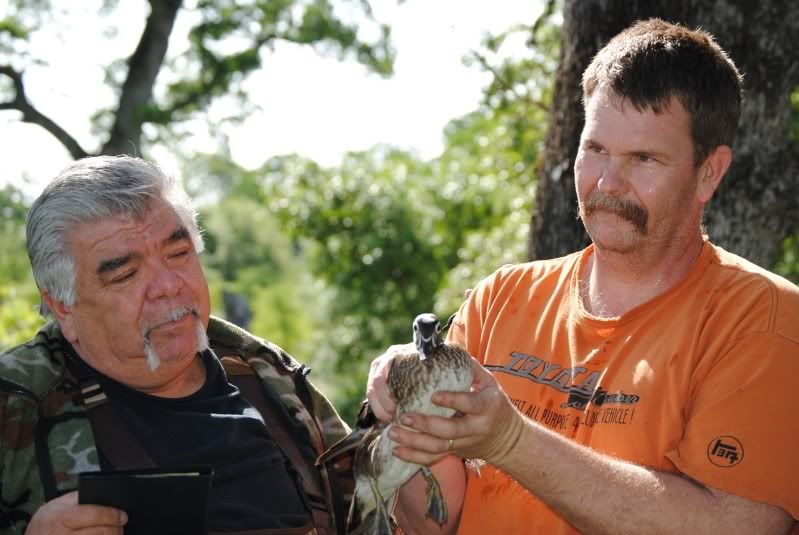 We continued banding and checking boxes the rest of the morning and ended up banding 7 hens, having 3 nests already hatched with 35 ducklings coming from them, and counting 113 eggs in current nests. The nesting season runs through July but the busiest months are April and May. Robert, a CWA volunteer and different Region Manager was the official bander for the day.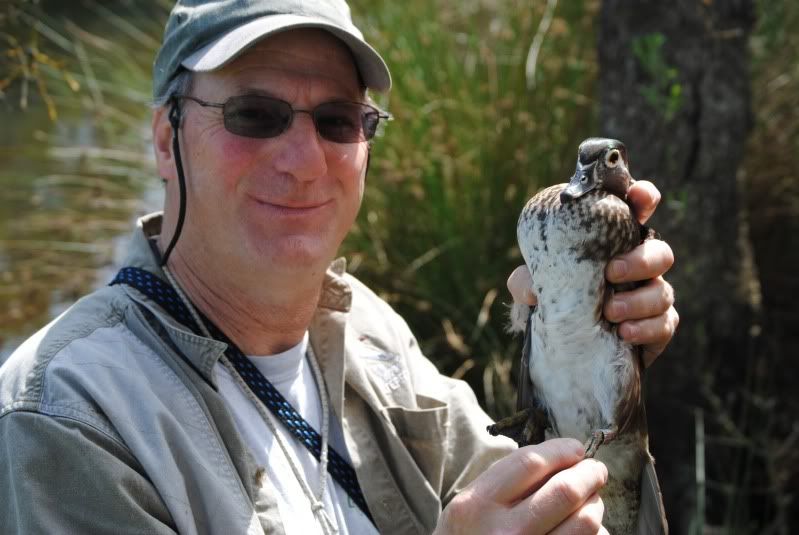 The suprise of the day came when we opened a box and found a Hooded Merganser hen sitting on 12 of her eggs and 2 wood duck eggs. In 17 years of managing my progect I have never got to get one banded. In fact last year was the first year I ever had one in a box.
Here are some other pictures
A Nesting Box
A Pretty Lady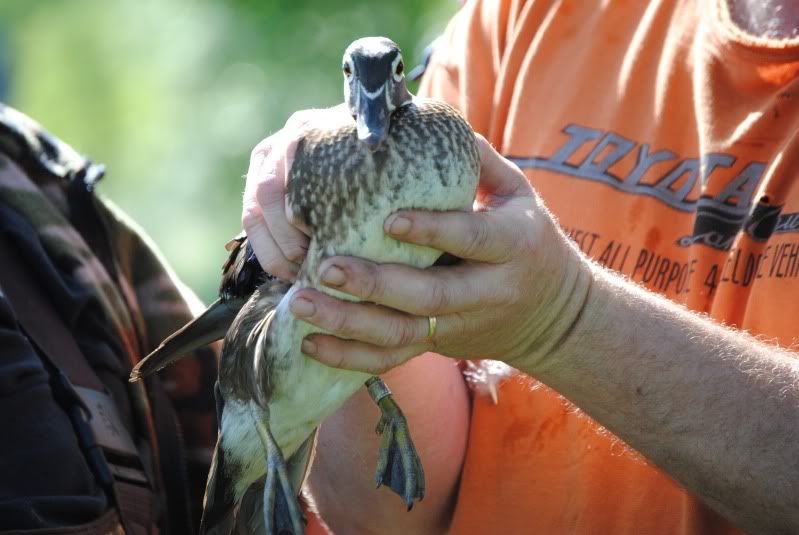 A Little Bling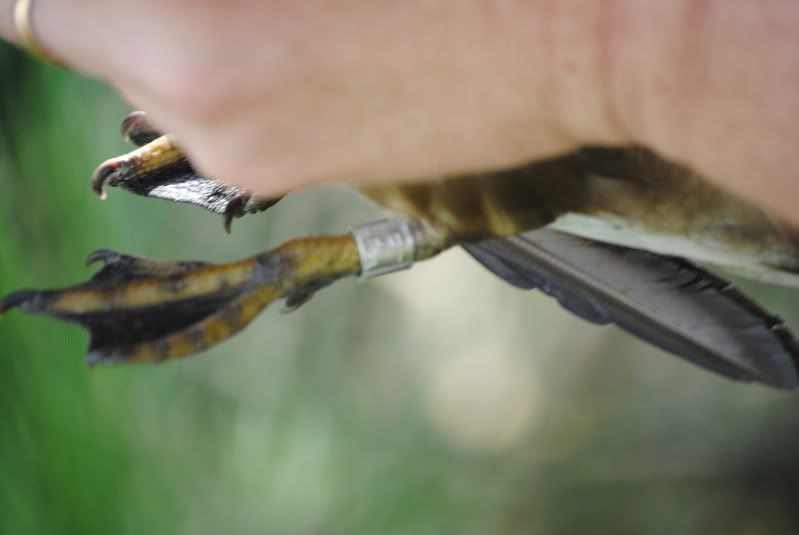 Hello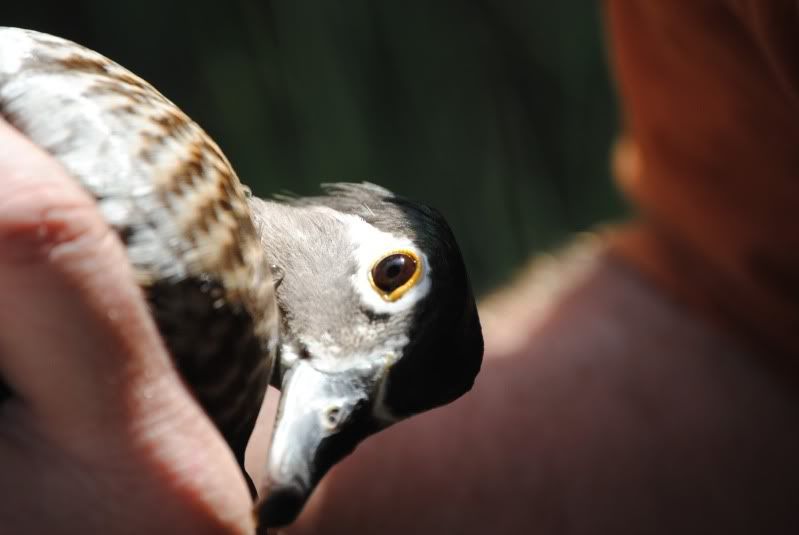 Another Lady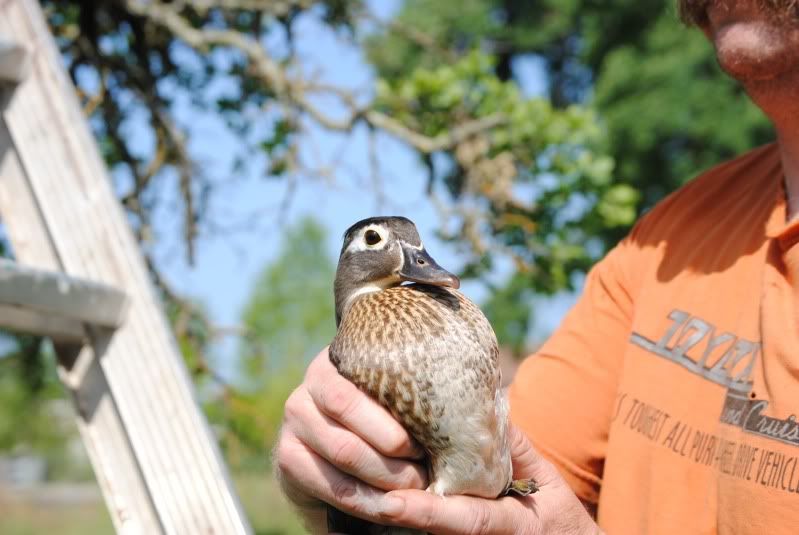 With the gracefulnees of a lumbering ox I take my svelte 280 pound frame up a ladder
The special lady