When to the Bird residence today to pick up 8 tomato plants to finish planting my middle planter. Bill and Venus had quite a collection of tomatoes growing and heading out for new homes. They also had much more zucchini etc starting. I got to first hand check out the Bird Farm and was impressed with the size of it, the set up of it and the variety of things being grown.
Once home the little Bird girls were nestled into their summer homes and the cages placed around them. Hopefully the warm weather expected late next week will get them going. We have had enough cold weather. I'm already ready for that first summer tomato and it looks like a plant I bought called "Fourth of July" will claim that honor if the wind or bees do their duty as it is already flowering. My garden has a pretty good start already with my potatoes getting ready to flower and the onions looking ready to eat. Hopefully my cauliflower will start producing heads soon.
Right planter with tomatoes, an eggplant, and some asparagus. This week after the wod dries it will be stained and bark will be added around the planters to finisah the area.
The middle planter with the Bird girls (tomatoes).
The left skinny planter with dill, Mexican Sunflowers, Mammoth Sunflowers, Children's Sunflowers and a medium height cutting Sunflower.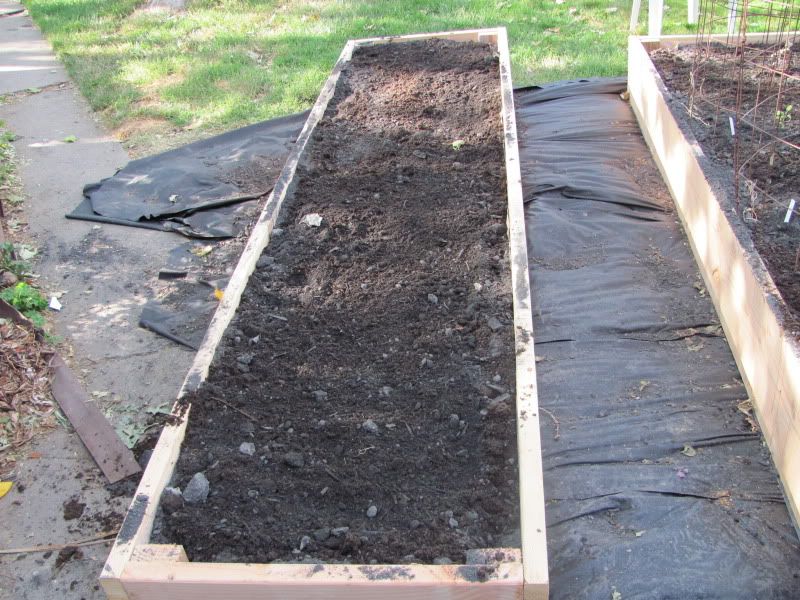 Red, orange, yellow and green bell peppers plus Salsa peppers in 18 gallon tubs.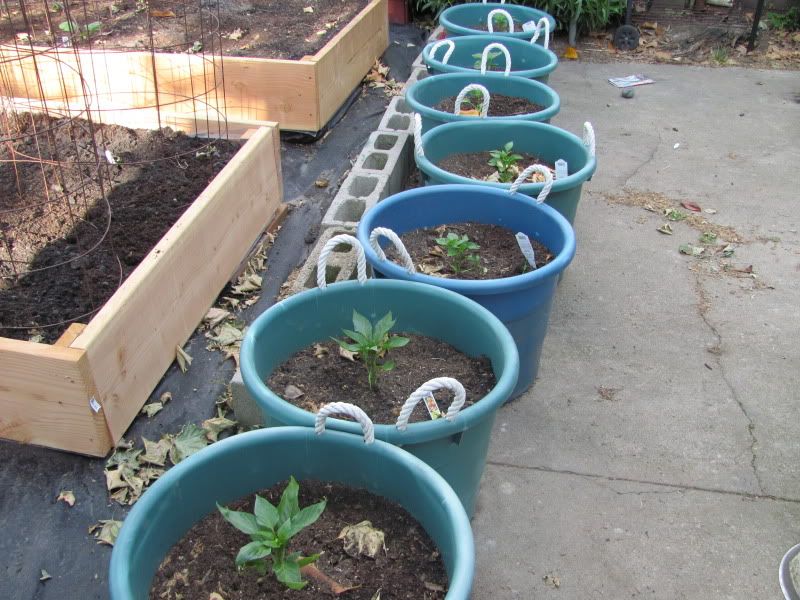 Red LaSoda potatoes
Blue potatoes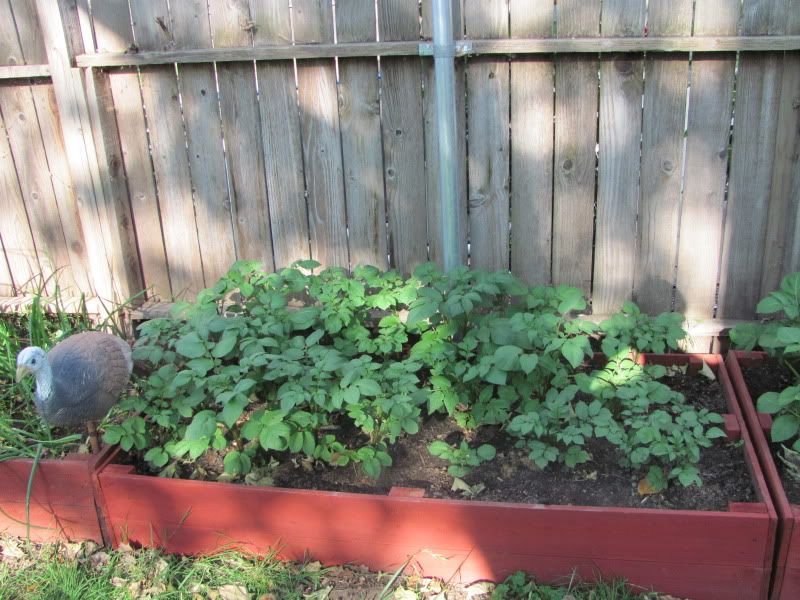 Sierra Gold potatoes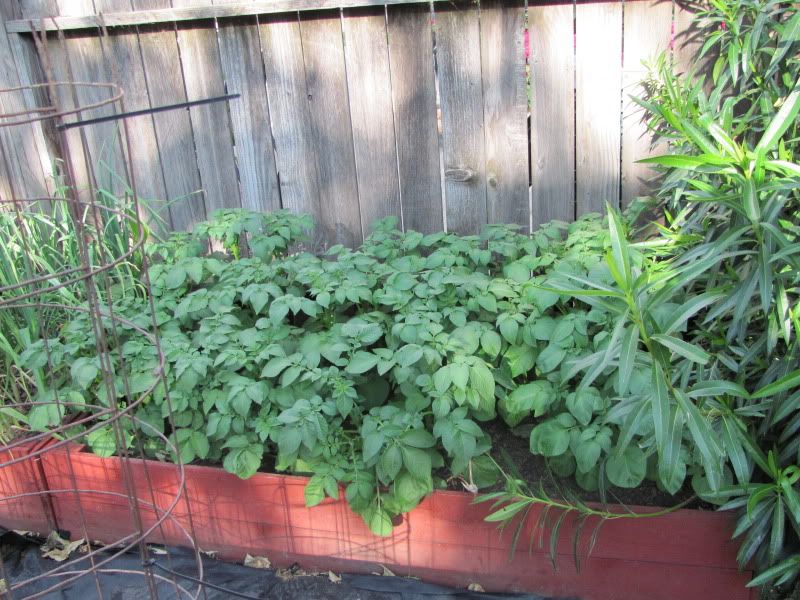 4 different kinds of garlic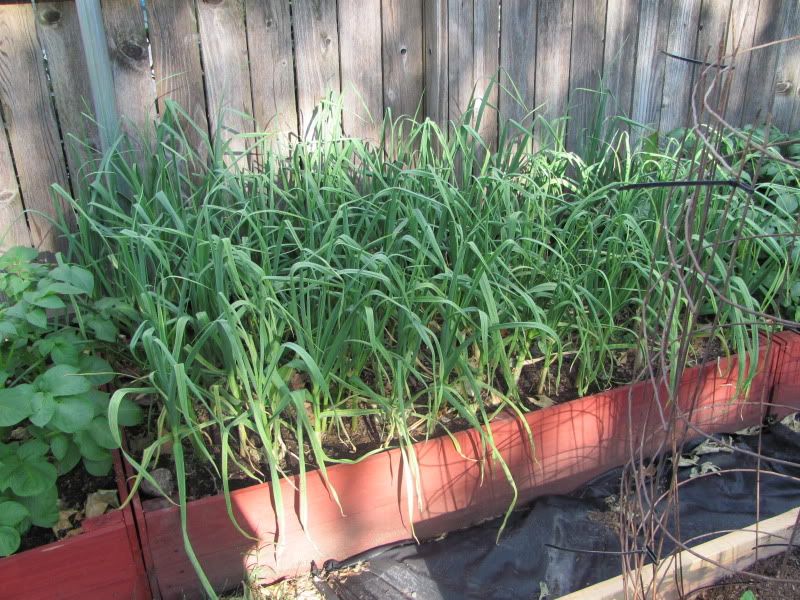 Onions
My radishes and lettuce have already sprouted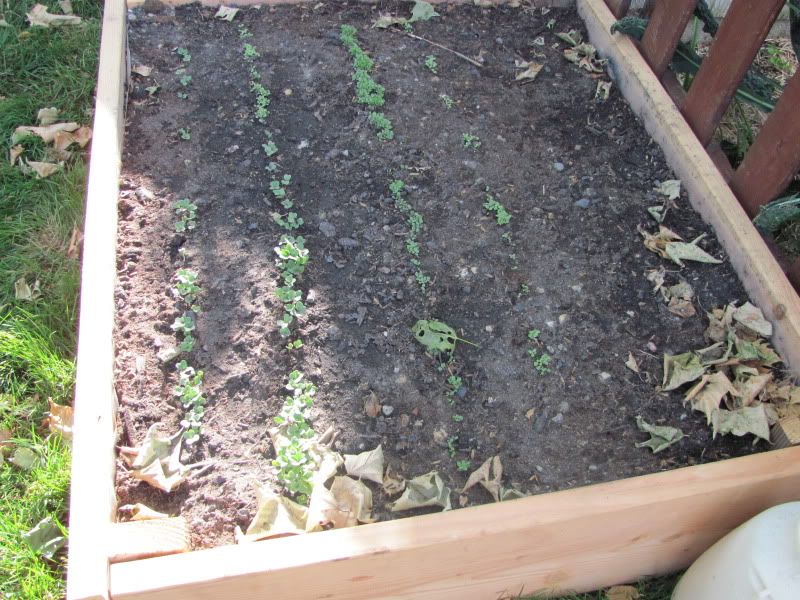 Cauliflower yet to head out as well as 2 kinds of zucchini, 2 kinds of watermelon, 2 kinds of cucumbers, green beans, and winter squash. I need to get it mulched.