Last sunday I finally found the time and the lack of sickness enough to pull out the tomatoes and the last watermelon plant. I left the peppers as they still seem to be producing well enough and a few bees are still pollinating them. October has been the month that won't end even though it seemed to fly by I did not seem to have free time for anything I wanted to accomplish. Just when it seemed the light was at the end of the tunnel I caught a vicious flu for a day that quickly turned into a sinus/respiratory cold that has hung on for more than 2 weeks now. Hopefully after this next series of storms I'll be able to get something besides radishes in the ground. Then again maybe I'll wait until February when things start growing again.
360 cubic feet of tomatoes heading to the compost pile at the MRF (materials recovery facility)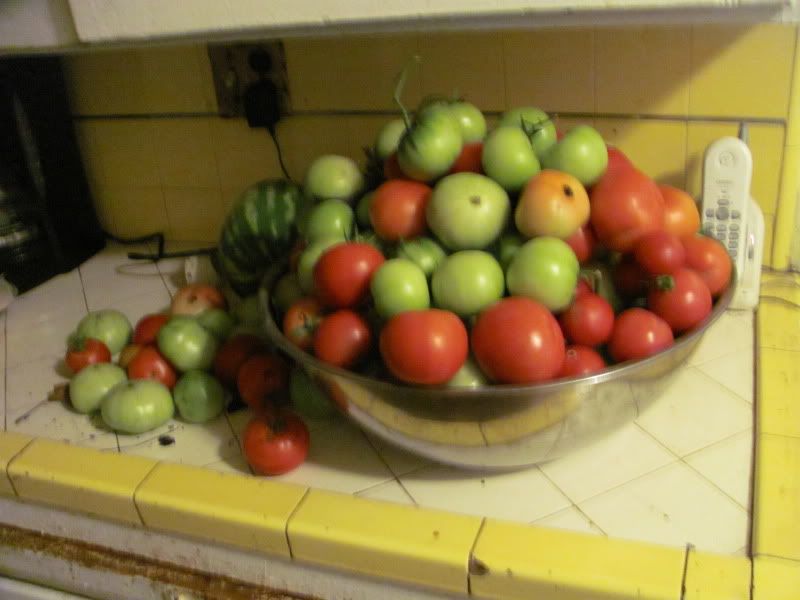 The last haul of tomatoes.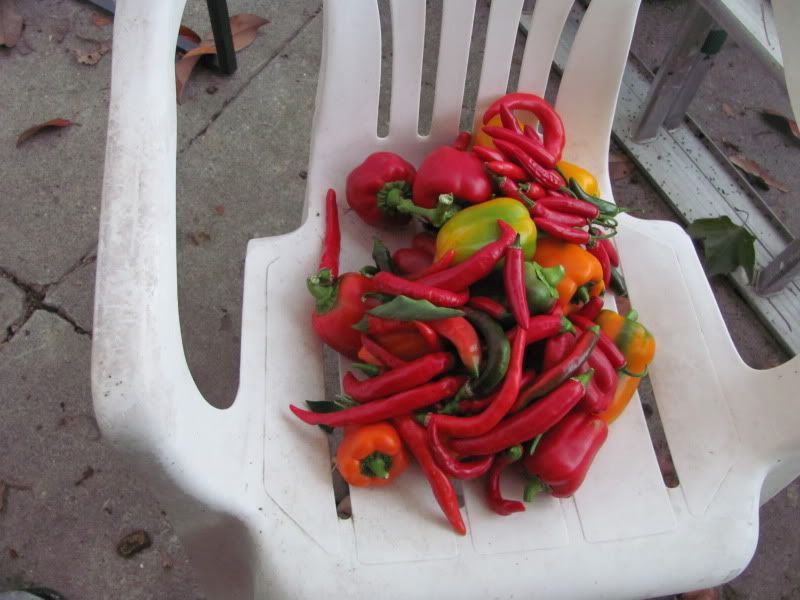 Peppers are still producing like gangbusters.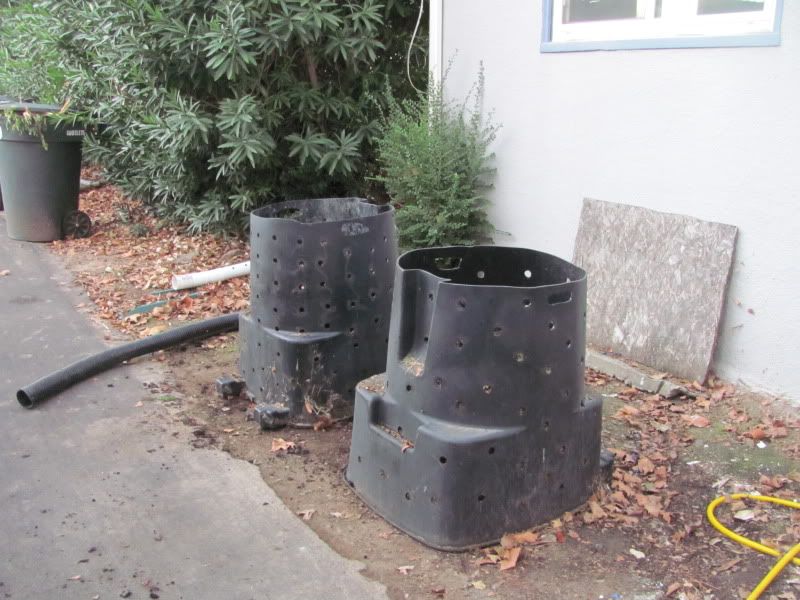 My composting operation. I am hoping to get them both refilled before the grass quits growing as I used the contents of both as top dressing for the recently emptied beds.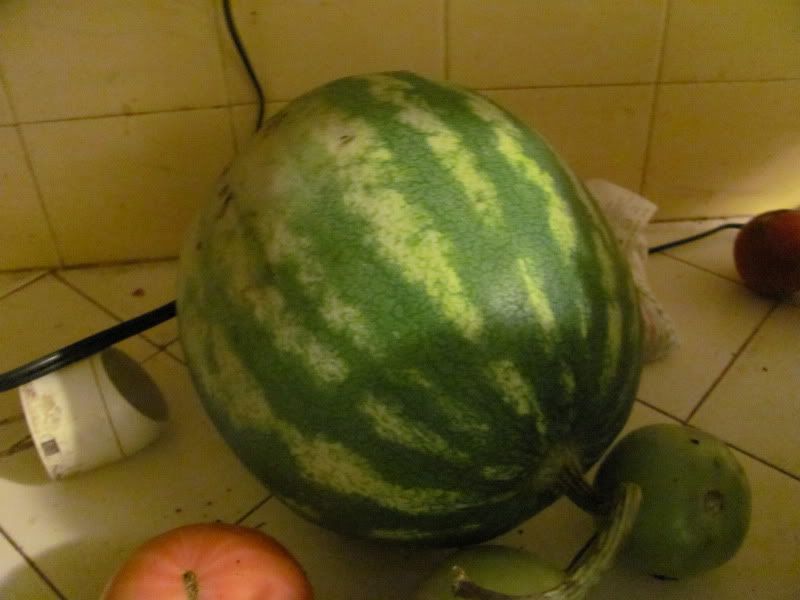 The little watermelon that couldn't.
Fence beds.