It's been a full week around here with out of state company, a big barbeque with local relatives, and an anniversary of 23 years. My brother came in from Washington and visited for four days and much of the talk was of gardens. They have not even started to get tomatoes or anything but will start soon. They loved being able to eat fresh heirlooms such as mortgage lifter, brandywine, and cherokee purple as well many different varieties of bell peppers and squash. Of course the good side of living in a cooler climate is they have lettuce, cauliflower and broccolli going right now along with their tomatoes and corn. I dreamed of living in southwestern Washington out in the country when I was young and even went as far as to purchase a small 2 bedroom home in my late teens. I went their to work each summer cutting, rtaking, bailing hay, as well as working at dairies.It was not to be as I married and stayed in Roseville. I've been married 23 years and as this weekend was our anniversary we went to Old Sacramento to hit up Joe's Crab Shack and do a little shopping for eccentric garden decor. Joe's food and atmosphere was awesome. We split the 2 person classic bucket. Shopped around and she picked out a butterfly mobile for inside the house while I added to my vintage looking signs. The harvest this week has been great with the heirlooms, bell peppers, and banana squash really coming on.
The Banana Squash Haul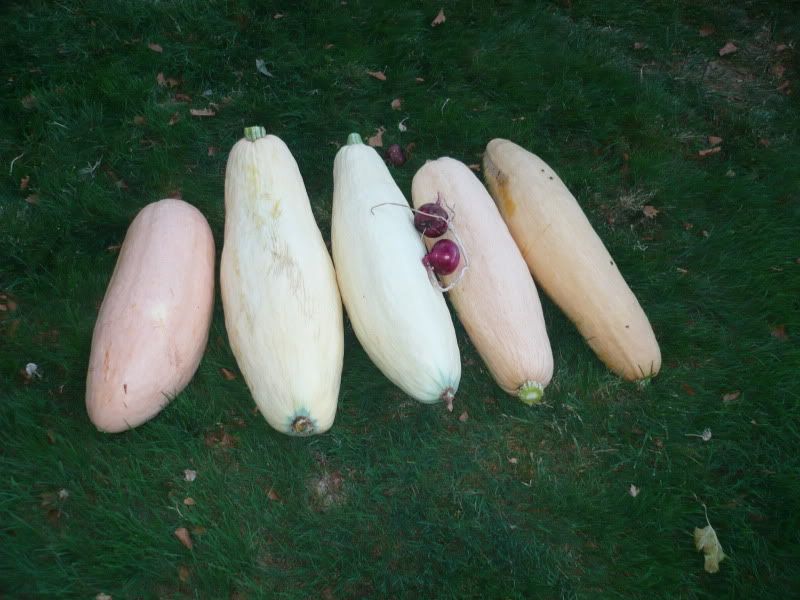 Bell Peppers Still Loaded even after given up many for grilled vegetables for 14 people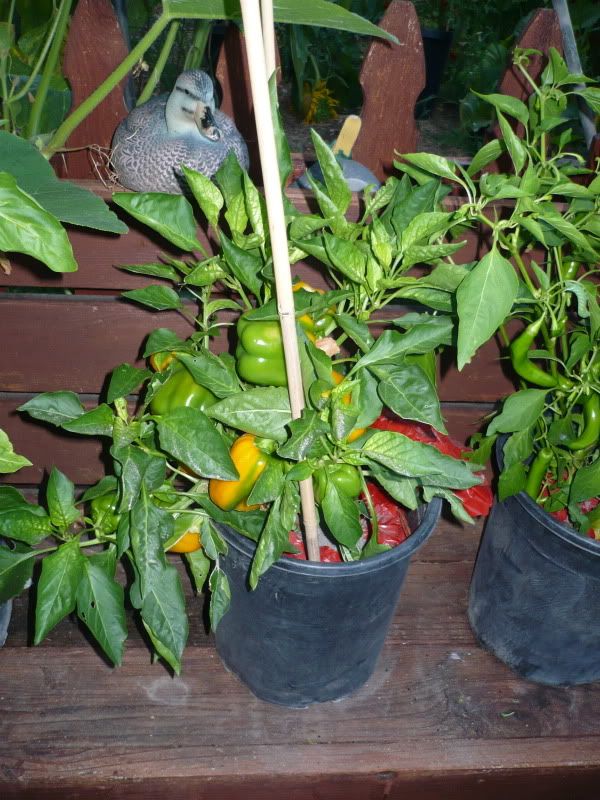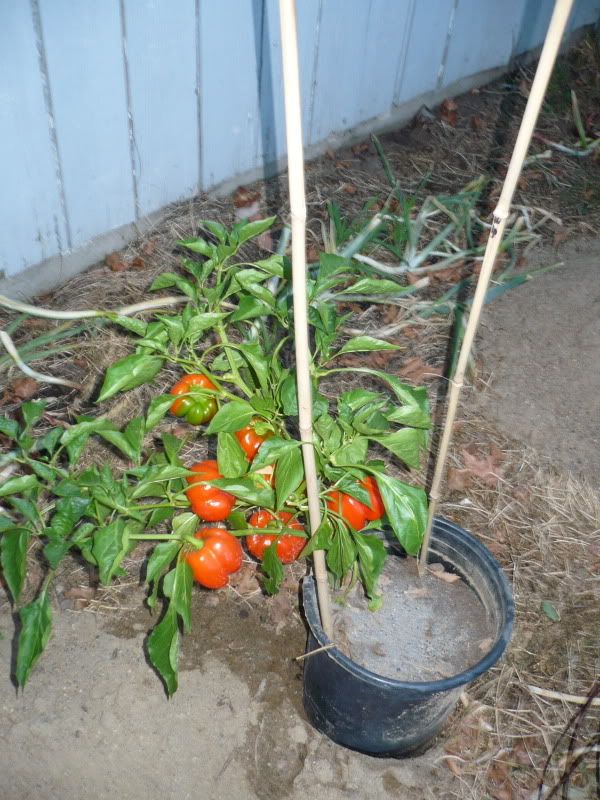 Potatoes dying off after a confused tomatoe worm stripped their leaves. There are some potatoes under there though.
The already in place vintage look sign
The new additions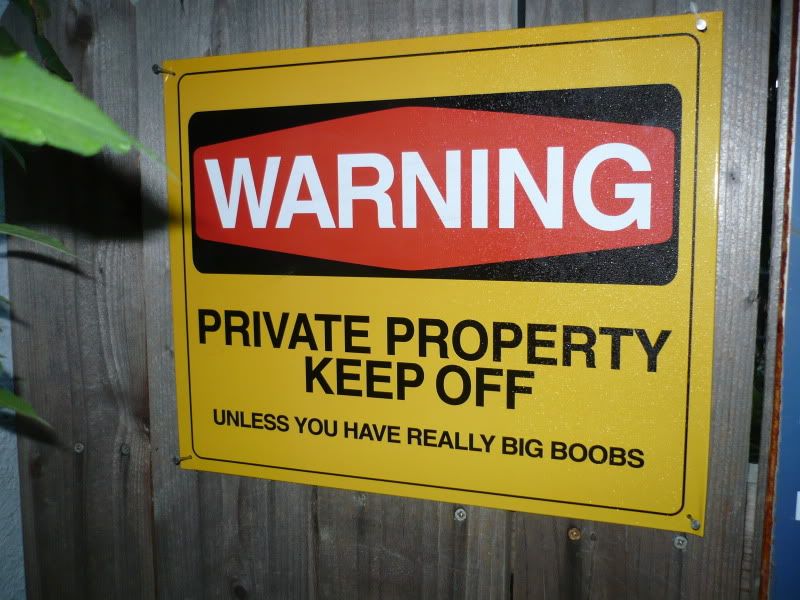 Some Miscellaneous Yard Pics
Kikko the Mini Garden Mutt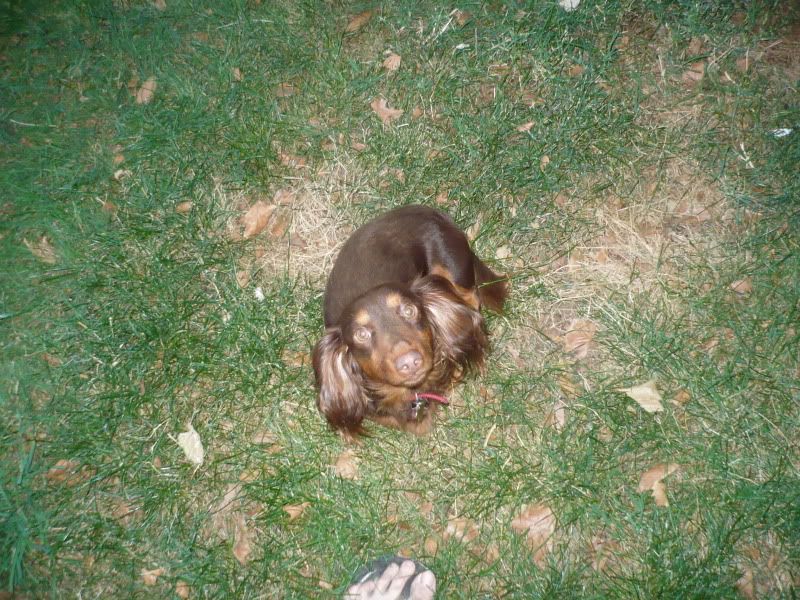 Our low cost Garden Show Type Patio Addition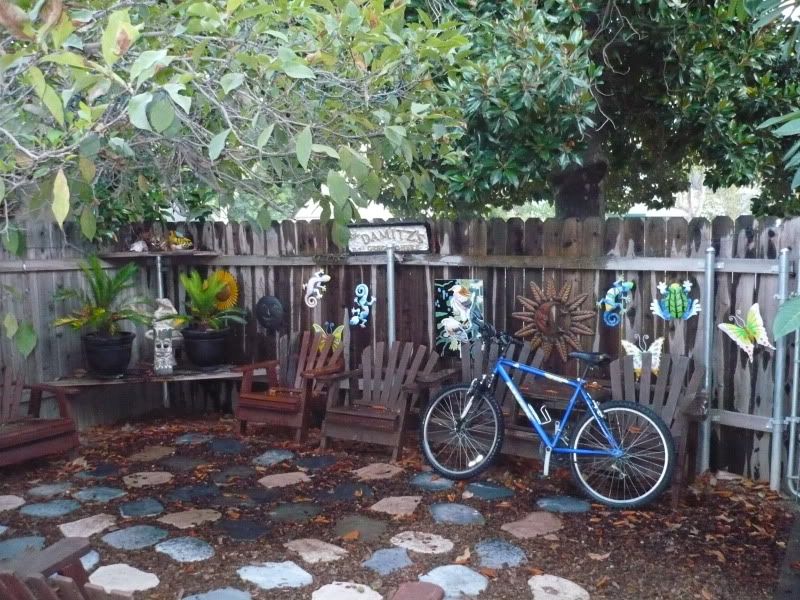 Some Skulls (1 found the other 2 supplied wonderful wild pork)
Palms and Fountain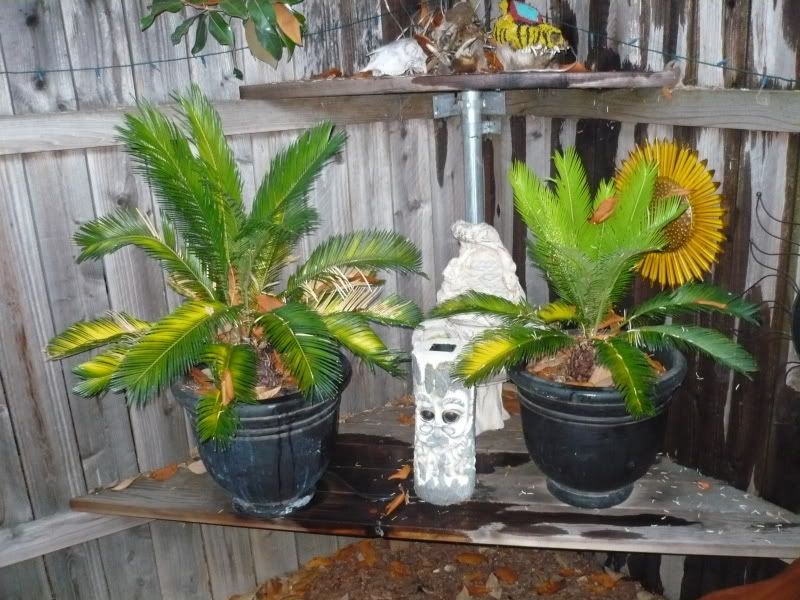 Redneck Garage Ornament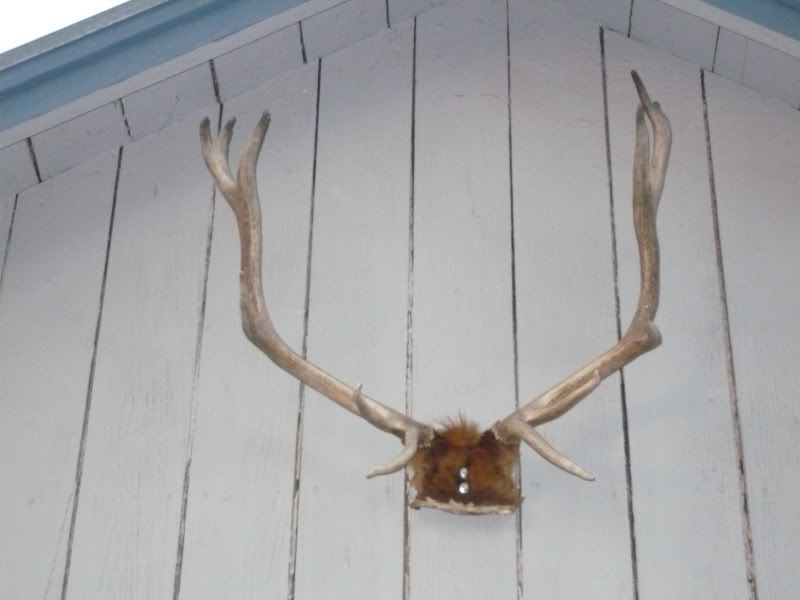 My Playtoy