Wow the last 2 weeks have flown by. I spent the weekend a week ago chasing Bambi with a stick and string while trying to forget my wages were getting cut 5%. After that was some yard clean up and getting an opportunity to meet my new neighbor. The foreclosure next to me finally sold. Woo hoo only one yard to mow and water now. That should give me lots more time to dedicate to my garden. I spent this friday building my frugal raised bed planters to put my fall potates in. I begrudginly stained them with redwood stain to make them last longer. I prefer the weathered look of natural redwood. It also killed me not to overbuild them since I had a business making planters, outdoor furniture, decks and fences for 10 years. I forced myself to stick to my frugal budget. Two 3'X 6' planters stained and ready to go cost less than $60. I have enough stain and screws left for 2 more also. This winter I'll build 4 more along the fence. Saturday was low angle rescue training for the fire department so no garden things. Today was spent planting carrot, radish, kale and lettuce seeds in the root vegetable garden. I left a spot for successive plantings of radishes plus some onions along the edge.
The potatoes are sprouting eyes and will go in the ground this week. My cauliflower and broccolli seedlings are looking quite spindly since I started them in the house and they are searching for sunlight. I decided to start back on wheatgrass so I've got a few trays started.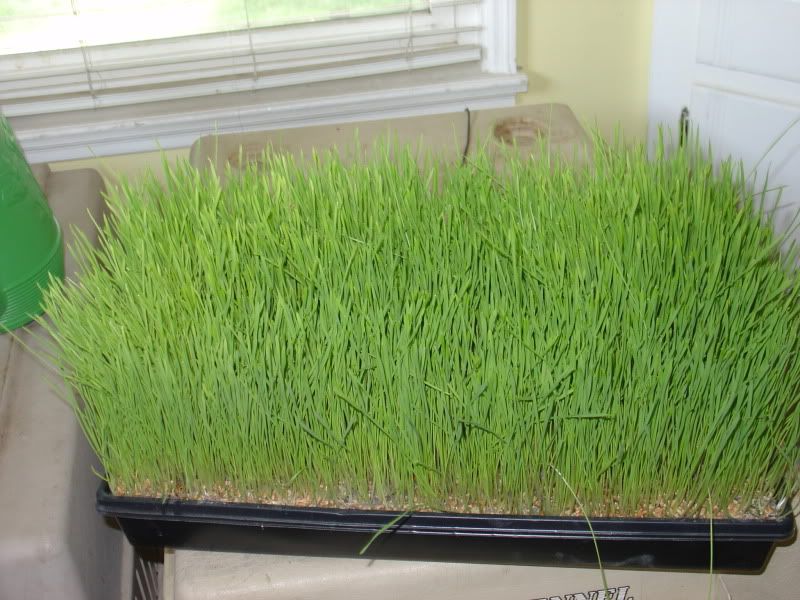 The root bed planted and ready to grow.
Potatoes getting eyes.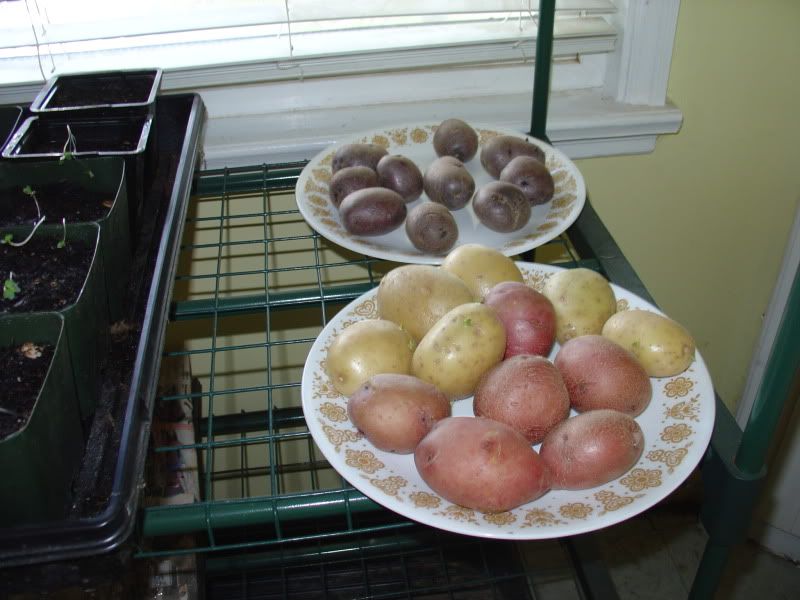 I've been eyeing this old rusty wheelbarrow for years at my neighbors. I thought it would make a good flower planter for my wife. They gave it to me when they lost their place. I decided to use it for lettuce for now. I filled it with #382 organic planting mix from Sierra Nursery on Douglas. Note to self: Prewet dry planting mix prior to planting seed as water does not readily mix into bone dry mix.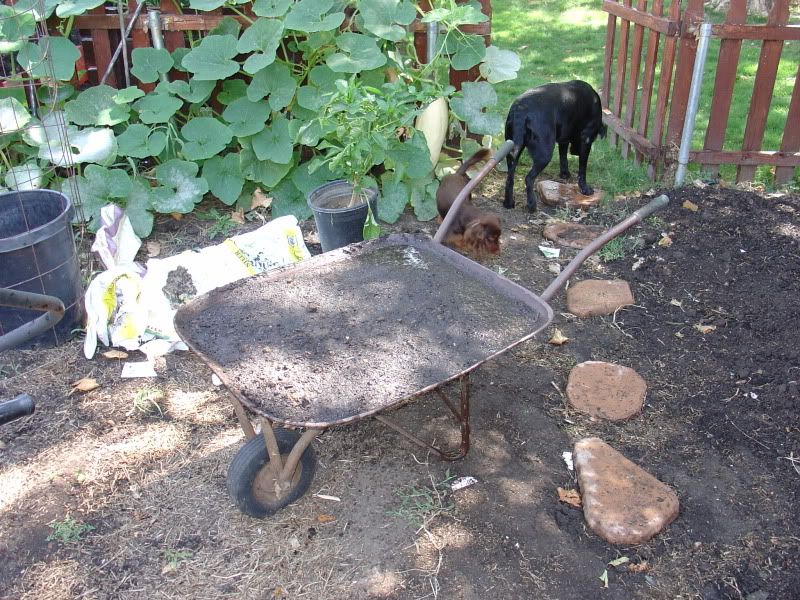 What a wierd year. This is the latest I've ever got Early Girl tomatoes.
Summer squash still going strong.
Next time: The Banana Squash plant that ate Central Roseville (or atleast 3 of my neighbors yards) and some nonblurry pics of my new planters.